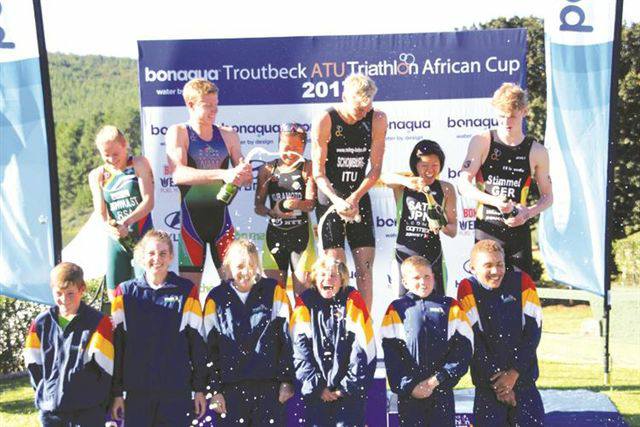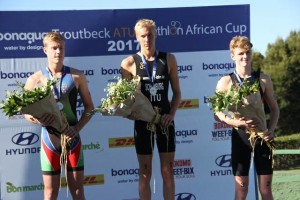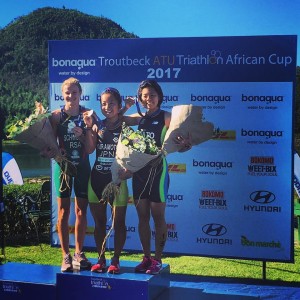 Congratulations to the 2017 Troutbeck ATU African Cup titleholders – Jonas Schomburg (ITU) and Aoi Kuramoto (JPN)
Thank you to all the Elite athletes who travelled from afar to compete at our event – it was an honour to host you and look forward to seeing you all back again in 2018.
In the Elite Men event, Gold was won by Jonas Schomburg (ITU)  with Jean-Paul Burger (NAM) Silver, and Linus Stimmel (GER) taking the Bronze.  In the Elite Women event, Aoi Kuramoto (JPN) Gold with Cindy Schwulst (SA) taking Silver and Chika Sato (JPN) winning the Bronze.