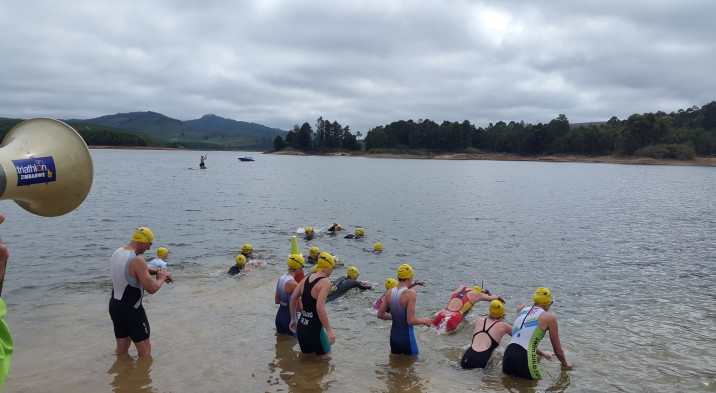 A huge thank you to all those who made the trip to Smallbridge Dam, Penhalonga for the Ilala Lodge Multisport Weekend.  The entry numbers for all events were sadly much lower than in years gone by, nevertheless everyone had a great time and races all went off without any problems.
The weather turned out to be on our side despite a wet and gloomy Friday – race day dawned and although overcast, Saturday and Sunday turned out to be gloriously warm and sunny – perfect racing conditions.
Congratulations to everyone on your times particularly the group of youngsters who took the leap up from Quarter to Half distance for the first time and posted some impressive times.
We would like to take this opportunity to extend our grateful thanks to our sponsors Ilala Lodge – thank you for the Swimming Caps and Hand Towels and for your continued support for the Penhalonga event.
Thanks also go to Jason Landos, Leane Dobropoulous and Charmaine Odendaal for the Bar and Catering Services and for making sure we were all fed and watered over the weekend and to Eastern Angling Society for allowing us to use their Clubhouse and all the facilities.
Thank you to all the TZ Technical Officials and Volunteers who dedicated their time and efforts to organise, set up the courses and run the events safely and fairly.
Please visit our Facebook page to view the albums of photos posted – a selection will be uploaded to a Gallery on this website in the next day or so.